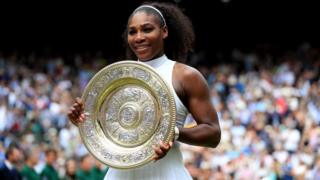 PA
Wimbledon have announced that Serena Williams will be the 25th seed at the famous tennis tournament, which starts next week.
The 36-year-old American is continuing her return to action after giving birth to her first child, Olympia, in September 2017.
Williams, the former world number one, has played only three tournaments in the past year and is now ranked 183rd in the world.
Serena has said she believes players returning from pregnancy should have protected seedings in tournaments as well as protected rankings.
What's the big deal?
There's been a big debate about whether Serena should be seeded at the four Grand Slam tournaments - Australian Open, French Open, Wimbledon and the US Open.
Some players and tennis commentators have said it is unfair that women who go on maternity leave to have a baby lose their ranking, and therefore their seeding at big tournaments.
Australian Open champion Caroline Wozniacki said: "She's the greatest player to ever play the sport,"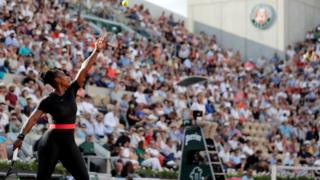 AFP
"Having won so many Grand Slams and being number one for so many years, she deserves a seeding."
The US Open Grand Slam in New York has said it will update its seeding policy to take into account a player returning from a pregnancy.
"It's the right thing to do for these mothers that are coming back," said Katrina Adams, who is the United States Tennis Association president.