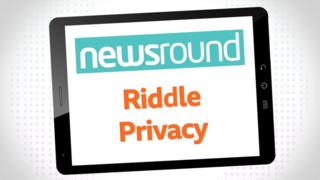 Some of the interactions on the Newsround website use technology made by a company called Riddle.
When you take part with any of these, please don't give us any personal information about you or anyone else. Riddle collects information about some of the things that users do, like which buttons are pressed. But nothing that identifies you personally.
The information that is collected from players will be compiled by the BBC and Riddle for the purpose of monitoring usage of the service and informing future improvements.
For more information about how the BBC handles your information please visit the BBC Privacy Policy.