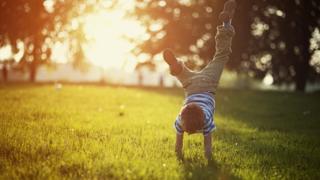 Getty Images
When it's nice and sunny it's tempting to go outside and make the most of the hot weather.
But the Met Office - who look at the UK's weather - is telling people to "stay out of the sun" for most of this week.
It's issued an amber alert for much of the east and south-east of England until 9am on Friday morning.
In these areas there is a 90% probability of heatwave conditions.
Monday was the hottest day of July so far with the temperatures reaching 33.3C in Suffolk. The hottest July day on record in the UK was July 1 2015 when it was 36.7C at Heathrow.
A Met Office spokeswoman said: "We advise the public to take care in the sun, especially when temperatures are potentially reaching 30 degrees or more throughout this week.
"Either stay out of the sun or be sensible and don't go out in the strongest sunshine hours - 11am to 3pm."
A level 3 warning is issued when temperatures are predicted to hit 30C during the day, and 15C at night, for at least two days in a row.
We're also being urged to take the usual precautions in the sun - like covering up, wearing sun screen, keeping your house cool and drinking lots of water.
Are heatwaves good or bad?
It's nice to be able to go outside and play when it's sunny - but heatwaves can be dangerous for people with health conditions, or who are elderly.
Weeks of dry, hot weather, have already caused hosepipe bans in Northern Ireland and the north west of England, and closed canals.
Lots of farmers are hoping for rain and cooler temperatures, because their crops are "shrivelling-up" and dying in the heatwave.
This could lead to problems with vegetable production.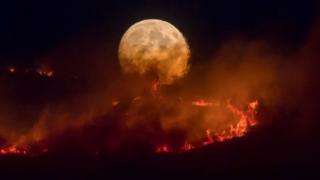 Getty Images
In some places grass has stopped growing, which causes problems for livestock farmers who need that grass to feed their sheep and cows during the winter.
Some farmers are having to use the rations they've saved up to feed their animals over the winter, now.
The Woodland Trust says wild berries are ripening early because they're confused about the seasons and think it's almost autumn.
The hot weather can also be bad for pets, so it's important to keep them out of the sun too.
In countries like Australia, massive wild fires during the summer aren't that unusual.
But although it's not something we normally see in the UK, recent heat waves have led to fires breaking out on moorland and forests across the country.
Sometimes, fires occur naturally, ignited by heat from the sun or a lightning strike.
But most wildfires are because of human carelessness like campfires, discarding lit cigarettes, not burning rubbish properly, or playing with matches or fireworks.
Sometimes fires are also started deliberately.