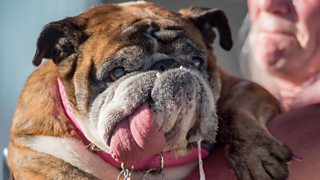 Are these the ugliest dogs in the world?
Usually being called ugly isn't a nice thing.
But for a group of dogs in the US, they've been facing off in the World's Ugliest Dog contest.
They were all entered by their owners.
Although it might seem mean, the competition is actually to celebrate the dogs as many of them have been adopted or rescued.
Watch to see the paw-some dogs in action.