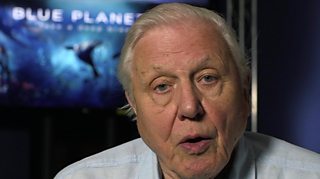 Attenborough 'astonished' by Blue Planet impact
Sir David Attenborough says he's astonished by how people have responded to the plastic issue he raised in his programme Blue Planet II.
The show made headlines by showing how much of it is in the world's oceans and how much damage it's causing.
The nature lover has been wowed by how much people are doing to tackle the problem of single use plastic.
He's also part of a new BBC campaign to help people deal with it.
Sir David isn't the only one making a difference, you've been telling us what you're doing too.