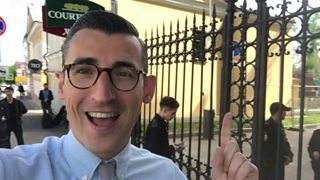 Messi is my neighbour!
MOTD Kickabout's Ben Shires is in Russia for the World Cup and he's staying over the road from Lionel Messi!
His hotel is right across the road from where the Argentina team are staying.
What's more - they'll soon be joined by the England team too!
Wonder if he'll bump into them when he's out getting his shopping?