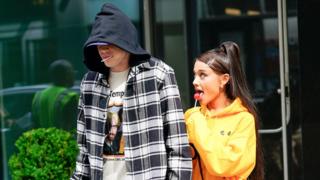 Getty Images
Ariana Grande's boyfriend has confirmed that the pair are engaged.
Comedian Pete Davidson began dating the singer in May and there were rumours of an engagement earlier this month.
Now he's officially confirmed the news on a US talk show, saying he feels so lucky: "like I won a contest."
It's the first time either of them have spoken publicly about their plans to get married.
On Saturday, Pete shared a photo on Instagram which appeared to show Ariana wearing an engagement ring.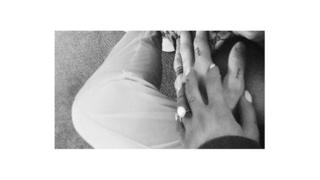 petedavidson/Instagram
The couple have both recently split up with previous partners.
Ariana was dating rapper Mac Miller. Pete's ex-girlfriend was in a relationship with Cazzie David, whose dad is comedian Larry David.
Ariana got a tattoo of a bee a year on from the terror attack at the Manchester Arena where 22 people died at her concert last year.
The singer says she has PTSD from the attack, and doesn't think she'll ever be able to talk about the event without crying.