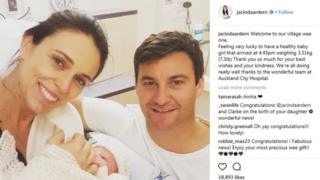 @jacindaardern
New Zealand's Prime Minister, Jacinda Ardern has had a baby girl.
She confirmed the news on social media this morning, telling the world the weight of her baby - 7.3lb.
Ms Ardern went to a hospital in the city of Auckland early on Thursday morning, four days after she was due to have her first child.
She's only the second world leader to give birth while doing the job of prime minister.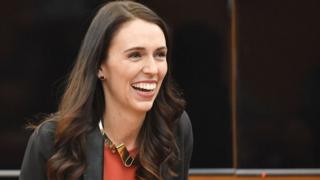 Getty Images
In 1990, Benazir Bhutto gave birth to a daughter while serving as Pakistan's prime minister.
The 37-year-old has now passed on her duties to the Deputy Prime Minister Winston Peters.
She will be off work for 6 weeks.
Jacinda Ardern is the youngest prime minister the country has had since 1856.