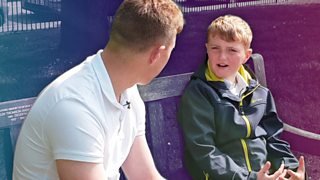 What is it like to be homeless?
What would you do if you saw someone sleeping on the street?
Many people might pass by but 12-year-old Joseph decided to do something about it.
He collected over 3000 pairs of socks and shared them with the people who lived on the street in Edinburgh.
Here he speaks to one of the people he helped, a man called Joe.