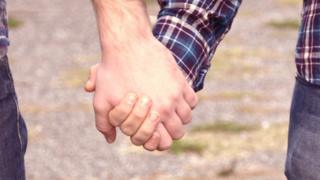 Getty Images
Thousands of gay and bisexual men will be formally pardoned after a new law passed in the Scottish Parliament.
It used to be illegal to be a gay or bisexual man in Scotland, which meant that many had a criminal records because of their sexuality.
The new law means that these criminal records will be cancelled.
Lots of people campaigned for the change in law. They didn't think it was fair that people should have criminal records for activities that were no longer illegal.
In England, Wales and Northern Ireland, thousands of gay men received pardons in January last year.