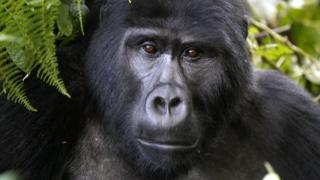 Reuters
One of the world's most endangered animals - the mountain gorilla - has seen a huge rise in its numbers!
In the last eight years their numbers have risen by a quarter. This means that there are now one thousand mountain gorillas in the wild - the highest the population has been in decades.
The rise has been a result of the work of charities and the three countries where the mountain gorillas two main habitats are based - the Democratic Republic of Congo, Rwanda and Uganda.
Mountain gorillas only live in two areas - Virunga National Park where the population has risen from 480 to 604 since 2010 and Bwindi Impenetrable National Park which has 400 mountain gorillas.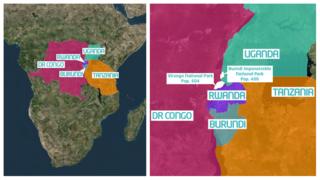 Mountain gorillas are one of the most endangered species on the planet.
These animals are under threat from poachers and the destruction of their habitat.
Recently the Democratic Republic of Congo has invited oil companies to look for oil in Virunga causing concern for many conservationists.
The growing population is a result of a huge effort to save the speciers - many conservationists hope it's just the start of a continued rise in their numbers.