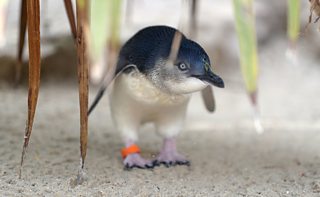 'Fairy penguins' get a new home
Twenty-five super cute little penguins have just moved home.
The fairy penguins are the world's smallest species of penguins, and they've relocated from Australia to a sea life centre in Dorset, England.
The new colony is thought to be the only one in Europe.
Ayshah's been seeing how they're settling in.