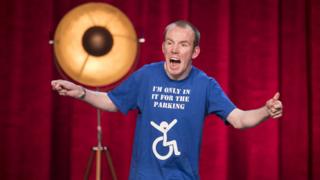 ITV
Lost Voice Guy has been crowned the winner of Britain's Got Talent.
Lee Ridley has a condition called cerebral palsy which, among other things, affects his ability to speak - so he uses a voice synthesizer for his routine.
He won £250,000 in prize money and the opportunity to perform at the Royal Variety Performance.
Musical comedian Robert White came second, while singer Donchez Dacres came third.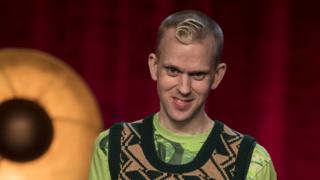 ITV
After the result was announced, Lost Voice Guy said: "I have been blown away by the support of the judges and the general public.
Interviewed for the final, he said: "When I am performing, it's as if I have finally found my voice - and it's a great feeling making people laugh."