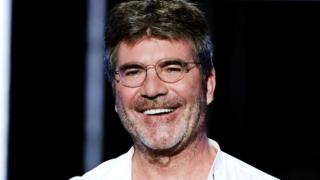 Kevin Winter
Britain's Got Talent judge Simon Cowell has revealed that he stopped using his mobile phone 10 months ago because it made him grumpy - and that he feels much better for it!
That's got us thinking here at Newsround - could you live without your phone or tablet, or would you miss it?
Get in touch and let us know.

Could you live without your phone or are you hooked?
What's the one thing about your phone that you couldn't do without?
Or maybe you've already tried using your phone less like Simon - how did it go?
Your comments
I can live without a tablet and I can live without my phone for a few days, but that's about it.
Millie, 14, West Sussex
I couldn't live without my iPad as I use it to keep in contact with my friends.
Hope, 17, Aberfeldy
Thank you for your comments. This chat page is now closed.