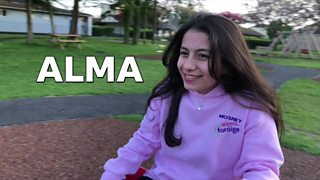 The refugee who taught herself to play the piano
Fourteen-year-old Alma from Syria had always dreamed of being able to play the piano.
She's now living in Ireland and has had the chance to learn. But she doesn't have a teacher to help her.
She's taught herself by listening to music and watching YouTube tutorials.
Pretty impressive!
She's only been playing for six months ago, but it's already one of her favourite things to do.