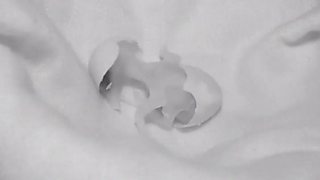 Watch this Guam kingfisher egg hatch!
She might look a bit weird without her feathers, but this baby Guam kingfisher is very, very special!
That's because the brightly coloured bird is one of the most endangered bird species on the planet.
There are only 140 Guam kingfishers in the world and there are none still living in the wild.
This little female hatched at the Smithsonian Conservation Biology Institute in Virginia, in the United States.
A camera inside the incubator caught the exact moment the chick hatched!
Pictures courtesy of Smithsonian National Zoo