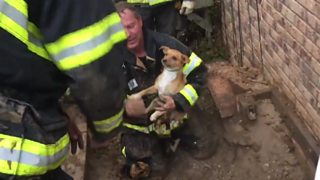 Doggy rescue!
We've had loads of thunder and lightning in the UK recently.
And in parts of the USA, people have had storms too.
This little pup tried to hide from the thunder and got stuck under some decking.
Don't worry - he was absolutely fine after this dramatic rescue in the American state of Colorado
Pictures from South Metro Fire Rescue.