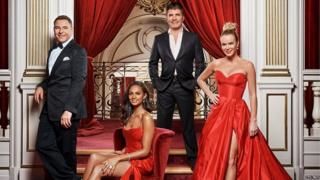 ITV, BGT
It's that time again, BGT is back on TV and people are going head to head to make it into Sunday's finals, but who's made it so far? We have the rundown.
But the show started with a few issues and went off air for several minutes because of problems caused by the weather on Monday night.
Things got better as the show swiftly got back up in time to announce the first two acts who will be in the Final on Sunday 2 June.
And they are... Lost Voice Guy and The D-Day Darlings!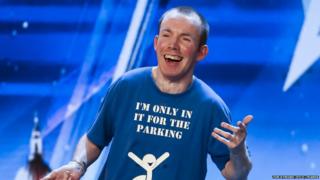 Tom Dymond/Syco/Thames
Lost Voice Guy's stand up comedy routine wowed the judges and the public gaining him a roar of applause and lots of belly laughs on Monday night's show.
The comedian said: "This is the best I have felt in a very long time. In fact, I feel more special than usual"
The D-Day Darlings also stood out with their version of the classic song Rule Britannia, they also invited war veterans on stage.
The choir said they feel "victorious" and also mentioned the veterans who had joined them on stage for their performance earlier.
Lost Voice Guy won the public vote while the four judges chose The D-Day Darlings to return on Sunday.