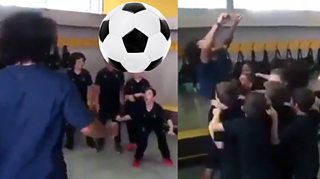 He did it again: Marcelo's son does header trick
You may remember eight-year-old Enzo Vieira's impressive header trick with the Real Madrid squad.
Well, he's done it again with his mates.
People are calling it the bin challenge and this time it's just as epic.
And the man who's leading the game? It's Real Madrid and Brazil full-back, Marcelo, of course!
Video from enzoalvesv/instagram