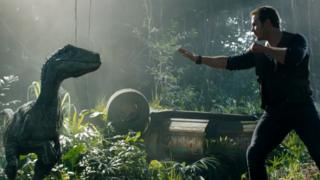 UNIVERSAL PICTURES
Are you ready to venture back to the Island of Nublar, where dinosaurs are roaming free and out of control?
Well the wait is almost over, because Jurassic World: Fallen Kingdom (12A) is hitting cinemas this summer.
Rumour has it there will be new breeds and even more terrifying creatures, and the island's dormant volcano is set to roar to life.
Thank you for your questions. This page is now closed.