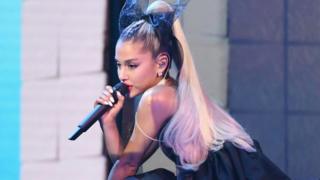 Getty Images
Ariana Grande has paid tribute to the victims of the Manchester Arena attack which happened a year ago today.
On social media she said: "Thinking of you all today and every day.
I love you with all of me and am sending you all of the light and warmth I have to offer on this challenging day."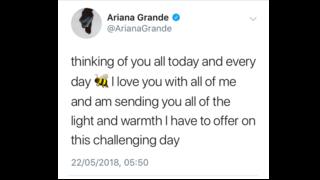 Ariana Grande/Twitter
Lots of other people have been remembering the victims of the attack including the two big football teams in Manchester.
Manchester United have changed their profile pic to a bee, the symbol of Manchester and said: "Always Remember. Never Forget. Forever Manchester."
Manchester City gave a simple but still powerful message: "This City Remembers."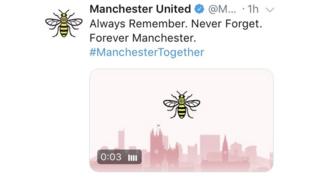 Manchester United/twitter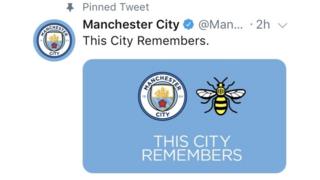 Manchester City/Twitter
And footballer Marcus Rashford sent a message of his own to all those affected by the attack and saying: "...Don't let hate win."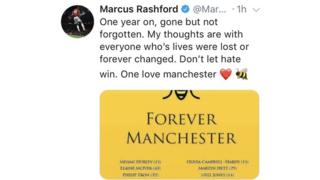 Marcus Rashford/twitter
The tributes come ahead of a service of remembrance in Manchester to mark the first anniversary of the bombing.
Relatives of the people who died and some of the survivors will be joined by the Duke of Cambridge and Prime Minister Theresa May at the service in Manchester Cathedral.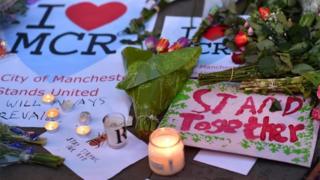 AFP
The ceremony will include a national silence at 2.30pm to allow the country to remember those who died.