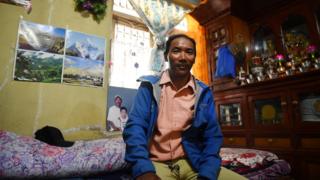 PRAKASH MATHEMA
A Mount Everest guide has set a record for climbing the world's highest mountain the most times.
Earlier this week, Kami Rita climbed Mount Everest for the 22nd time. Wow!
He works as a Sherpa guide and helps other people safely complete the climb.
Kami broke the record while guiding 13 other people up the summit - which is 8,850 metres tall. The 48 year old says he's aiming to reach the summit 25 times.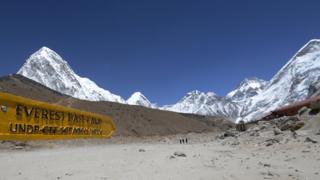 PRAKASH MATHEMA
He'd tied the previous record of 21 climbs with three other men.
Climbing runs in his family. Kami's Dad was one of the very first guide. His brother has reached Everest's summit 17 times and almost every male member of his family has climbed the mountain at least once.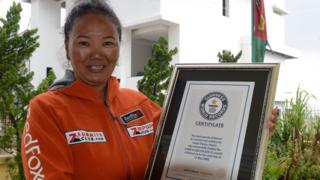 PRAKASH MATHEMA
A female climber has also broken a record. Lhakpa Sherpa made it to the top for the 9th time - the most summits reached by a woman.
The 44 year old lives in Connecticut, in the United States, but is from Nepal. She climbed up the Tibetan side of the mountain.