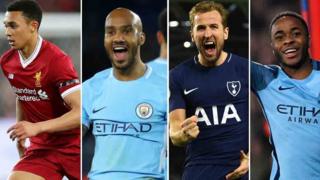 Getty Images
We now know the names of all the players who'll be representing England at the World Cup in Russia.
But what else do we know about them?
Meet the team!
THE BIG NAMES
Harry Kane has been given the captain's armband for this World Cup and he's England's biggest goal threat. In 2017 hebecome the first person in seven years to score more goals than Messi or Ronaldo in Europe. He was the top scoring Englishman in the Premier League this season. Nice one Harry!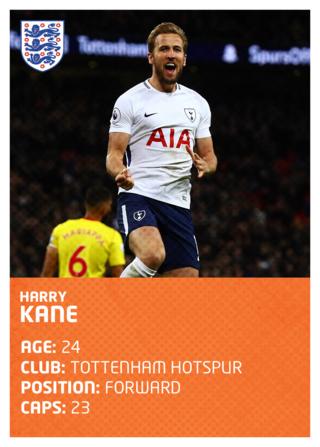 Getty Images
Four years ago Dele Alli was playing for MK Dons in League One but now the Tottenham midfielder will be getting on a plane to Russia for his first World Cup. He says it's a "dream come true"!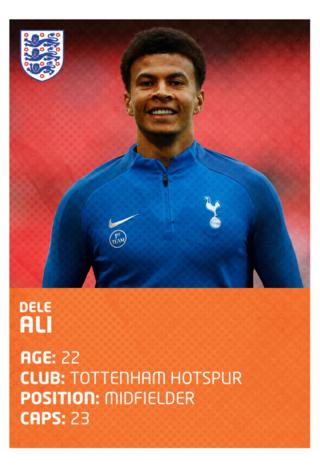 Getty Images
Marcus Rashford is a man who knows how to make an entrance! He scored on his Manchester United debut, his Premier League debut, his England debut, his England U21 debut, his League cup debut and his Champions League debut!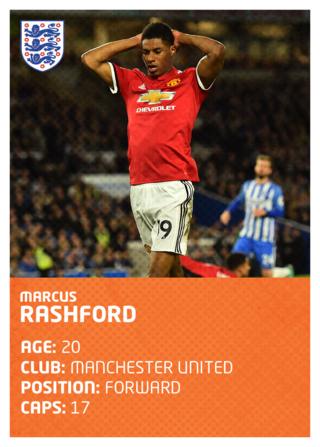 Getty Images
Raheem Sterling has starred for Manchester City this season and he knows what it takes to play for England. As well as the first team, he's also played for England's Under 16s, Under 17s, Under 19s AND Under 21s.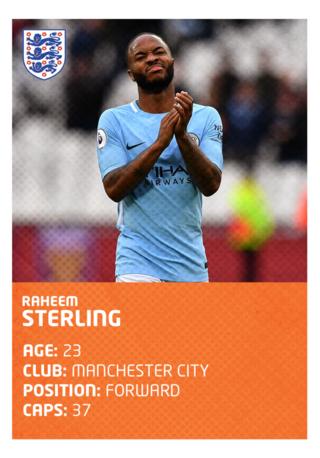 Getty Images
It might be hard to believe but Jamie Vardy started off playing non-league football for Stocksbridge Park Steels. They're a whopping six leagues below the Premier League which he plays in now!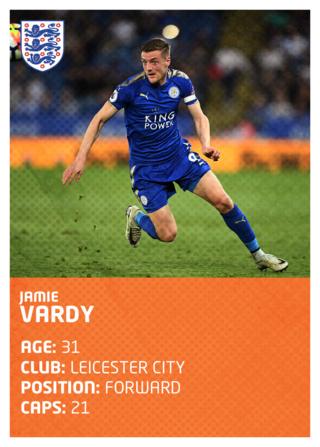 Getty Images
Jordan Henderson is the Liverpool captain and has been the England captain in the past. He's one of only five players who were in the 2014 squad. The others include Gary Cahill, Phil Jones, Raheem Sterling and Danny Welbeck. Let's hope they've learned something from the last time round!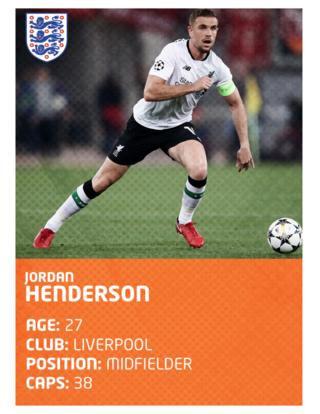 Getty Images
NEWBIES
Trent Alexander-Arnold is the youngest member of the England squad. It's also his first time playing for his country. Go Trent!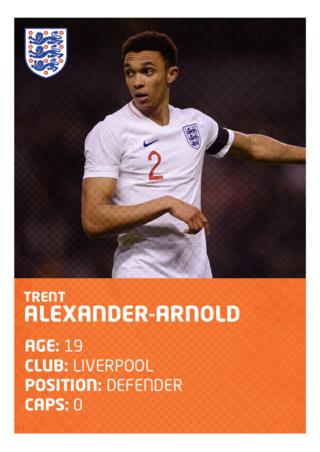 Getty Images
Two years ago Harry Maguire was watching England play from the stands with his friends. Now he's part of the World Cup team! The defender only made his international debut in the last World Cup qualifier against Lithuania in October 2017.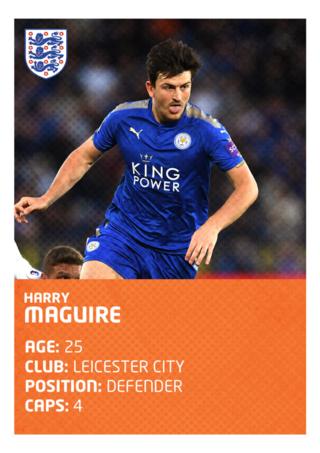 Getty Images
Goalie Jordan Pickford is a strong addition to the team. He's the most expensive British keeper in history. Everton paid Sunderland £25 million for him in 2017. Now that's a lot of money!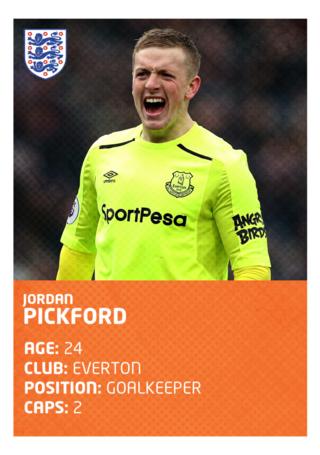 Getty Images
Some have described him as a bit of a wildcard for the squad but Fabian Delph has made it in. He hasn't played for his country since November 2015.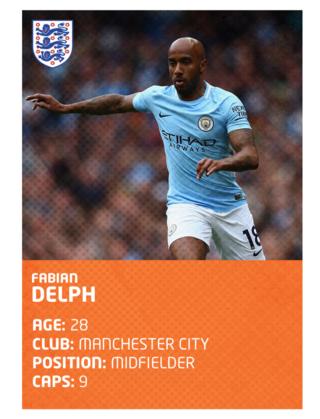 Getty Images
It's not the first time goalie, Nick Pope, has been picked for the England squad - but he has never actually played in a game for them yet. He used to have a milk round before he became a professional footballer!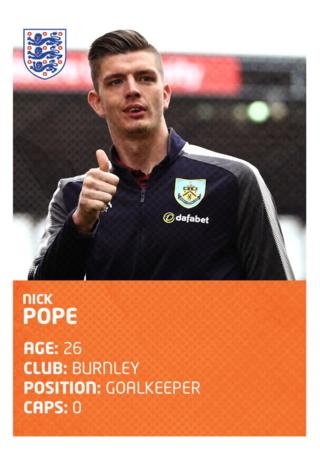 Getty Images
Ruben Loftus-Cheek is another addition to the line-up which some have been surprised by. He played really well at Crystal Palace in the season 2017/2018, whilst on loan from Chelsea. The midfielder's first game for England was a friendly in Germany last November. He was Man of the Match and manager Gareth Southgate said afterwards he's "capable of anything". Well, we'd like to see him fly, lick his elbow and...help England win the World Cup!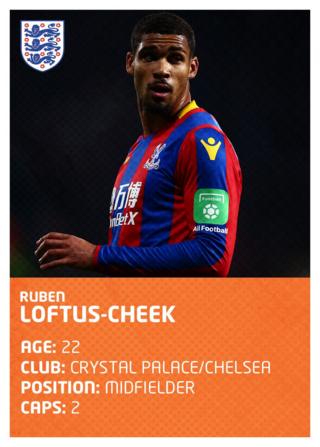 Getty Images
This will be Kieran Trippier's first World Cup in the England squad. After finding out he'd been selected, he said on social media that it's "an honour" to be named in the team.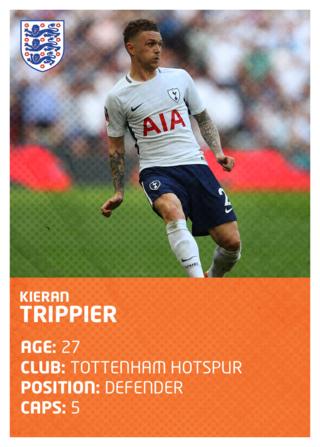 Getty Images
Who's who in the World Cup England squad
Jack Butland has had a tough couple of years because of injuries and his club team's relegation so he'll be hoping for some good luck in Russia. This season he's made more saves than any other goalkeeper in the Premier League. Wow!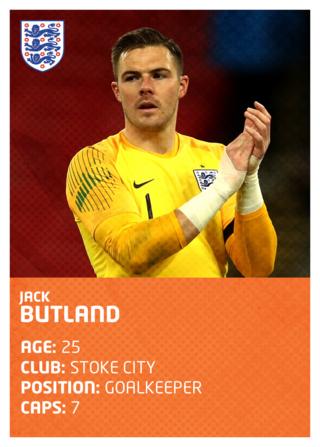 Getty Images
BEEN THERE, DONE THAT
Gary Cahill's got the most experience as an England player with 58 caps. He's been part of England's defence for the last two major tournaments including at the Brazil World Cup four years ago and at the Euro 2016 tournament.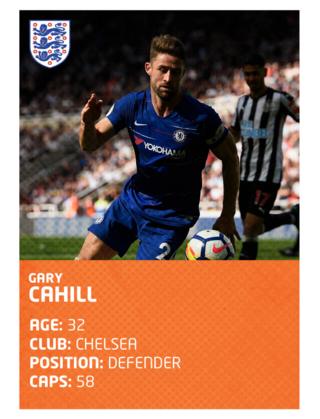 Getty Images
Defender Ashley Young is the oldest player in the team. Let's hope with age comes wisdom!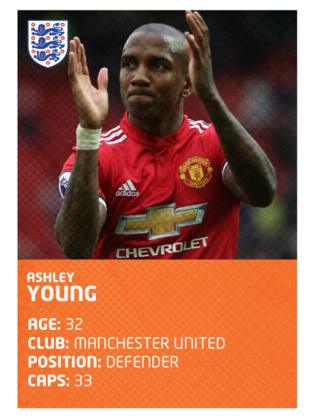 Getty Images
Danny Welbeck reached double figures for goals in all competitions in 2017-2018. It's the third time in his career that he's done it!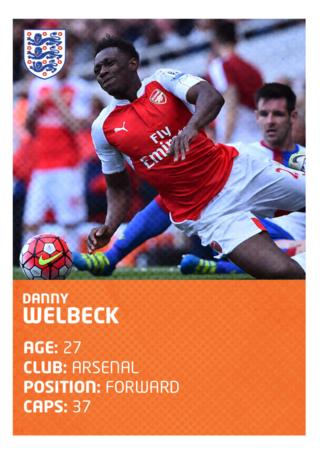 Getty Images
Kyle Walker missed manager Gareth Southgate's first call about being in the squad but it's a good job he picked up the second time! Imagine if he'd had his phone off.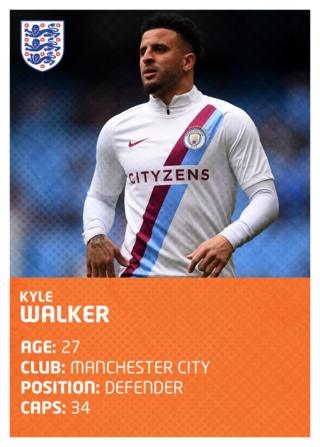 Getty Images
Kyle will be happy his mate Danny Rose is also in the squad. They both grew up in Yorkshire and have previously played each other on the pitch. We're sure they'll be able to work together for the World Cup though.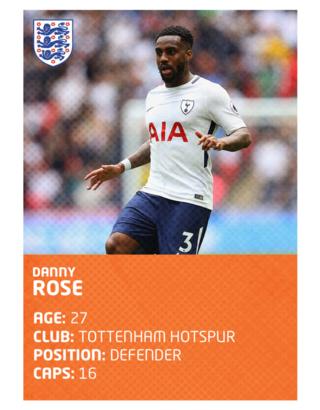 Getty Images
John Stones might have been a defender for England before but it's not the only sport he's good at. Before turning to footie he started out as a golfer.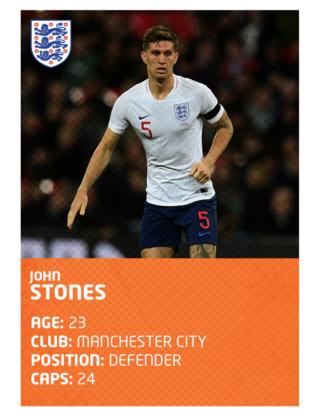 Getty Images
Did you know Eric Dier's dad is a former professional tennis player? Yep that's right. Sporting success runs in the family!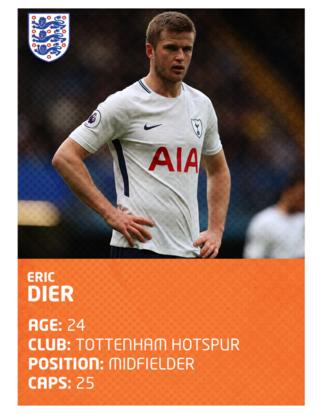 Getty Images
Although midfielder Jesse Lingard has made appearances for England previously, he only scored his very first international goal against the Netherlands in March 2018.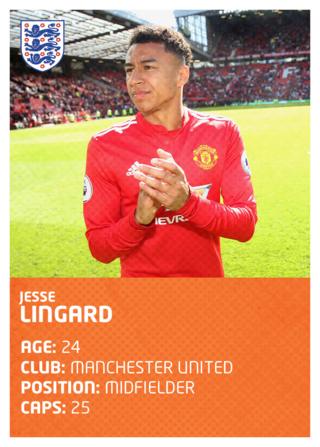 Getty Images
Phil Jones plays for Manchester United now but he started off at Blackburn Rovers. His first ever team though was the Ribble Wanderers under 10s!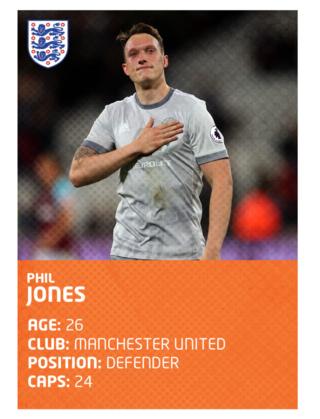 Getty Images