Check out this super-blingy new coin.
It's just been released by the Canadian Royal Mint to celebrate the wedding of Prince Harry and Meghan Markle.
The coin is made from 99.99% pure silver and costs $20 CAD - that's around £11.50.
The design features maple leaves, the emblem of Canada, intertwined with roses and escallop shells, from Prince Harry's coat of arms.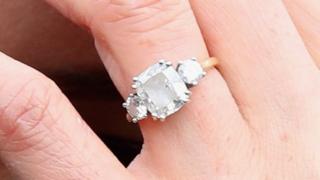 Getty Images
It also features three Swarovski crystals, to represent the three diamonds in Meghan's engagement ring that Harry designed himself.
We think this coin is bling-tastic!