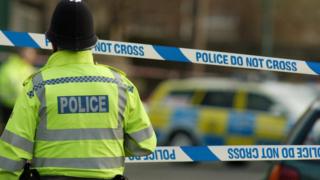 PA
There's been a rise in the number of children under 18 receiving treatment for knife wounds in England.
New figures from the NHS (National Health Service) show more than 500 children were victims of knife crime last year.
And in the last four years the number of young victims has increased by 86 per cent.
The government says it already has a plan to try to deal with the problem, and police will be given more powers.
Why are we talking about knife crime?
Knife crime has been in the news a lot recently as there has been a rise in the number of attacks, many of which have been in London.
Figures from the Office for National Statistics show that the number of crimes committed using a knife or sharp object in England and Wales went up in the 12 months leading up to September 2017, compared to the previous year.
If you are found to be carrying a knife in the UK, there could be serious punishments.
However although knife crime is on the increase, it is still relatively unusual for a violent incident to involve a knife, and rarer still for someone to need hospital treatment.
Why has the amount of knife crime gone up?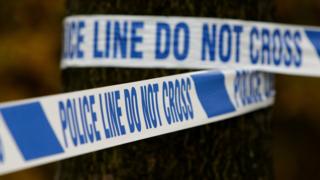 Getty Images
There is no one reason to explain this increase.
Many people believe that those who carry knives are simply criminals and that what is needed to stop this behaviour is more police officers on the streets.
However some experts argue that often it is a fear of gangs and crime that leads to young people carrying knives, because they believe it will help to keep them safe. Those weapons may then be used which could make the number of violent incidents go up.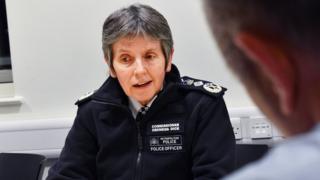 PA
Also in March 2018, the head of the Metropolitan Police, Cressida Dick, told the Times newspaper that she believed arguments and peer pressure on social media sites can "rev people up", make people angry and make street violence "more likely".
However, others say that young people get involved with gangs and knife crime because they lack opportunities in life.
They say there are too few services provided to help and support young people, including education, mental health services and youth centres. They believe that improving these services would help cut the amount of violent crime.
What is being done about it?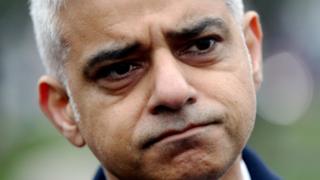 PA
Mayor of London Sadiq Khan has said the rise in violent incidents, which also include shootings, was "unacceptably high". He says they are "a national problem that require national solutions from the government".
In March 2018, it was announced that a series of adverts aimed at 10 to 21-year-olds - paid for by the government - would would be put on social media and digital channels to try to make young people more aware of the dangers of knife crime.
Posters would also be put up in cities in England where knife crime is more common.
Patrick Green, head of the Ben Kinsella Trust (a charity that works to tackle knife crime), said it is "vitally important" that young people understand the dangers associated with carrying a knife.
The Home Office - which is the government department that deals with crime issues - also announced £1 million in funding to help tackle knife crime and set out a plan of action to address the current situation.
Many charities and organisations also work hard to raise awareness of the dangers of knife crime and - along with all of those working to tackle the issue - hope that this increase will soon be reversed.