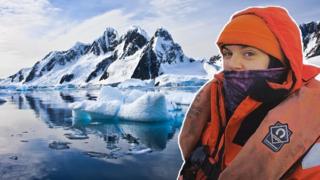 Getty Images/Twitter @jawalkup
Have you ever wondered what it's like to live in Antarctica? What do you eat? How do you get your shopping?
If so, we want to hear from you!
We will be sending your questions to Jess Walkup - a scientist who lives and works in one of the coldest places on the planet!
Send us a video message with your question for Jess, and we will send some of them to her so she can answer them personally.
Get an adult to help you to film your video message and send it to us here - newsroundcomments@bbc.co.uk

What do you want to know about life in Antarctica?

Why do you want to ask that question?

Do you have anything else you'd like to say to Jess?
Keep it short and snappy! And make sure you hold the phone on its side to film your message, like in the picture below.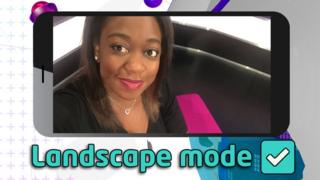 You must ask your parent, teacher or guardian for permission before you send us a video.
We may show your video on our website or in our TV bulletins. We'll show your first name and which town you're from - but we won't use your details for anything else.