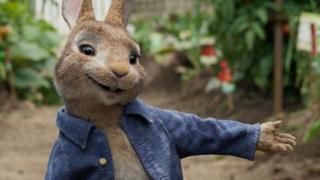 Sony Pictures
Peter Rabbit will be hopping back on to cinema screens for a sequel.
Sony Pictures have confirmed that they are planning a second movie, which is set to be released in March 2020.
Will Gluck, who made the first film, will return to direct and write the follow-up movie.
It comes after the huge success of this year's movie - starring James Corden as the voice of the famous Beatrix Potter character - which made £55 million at the UK box office.
However, the film did receive some complaints about a scene that made fun out of people with food allergies.
Sony Pictures and the filmmakers said: "(We) sincerely regret not being more aware and sensitive to this issue, and we truly apologise".