Getty Images
Not everyone can be a winner - but these teams have had more bad luck than most!
Losing one game is annoying, two or three is painful, but to lose every single match is really quite spectacular.
These guys are all winners in our eyes though. After all, if at first you don't succeed, try and try again! And again... and again...
Brechin City: 2017-18 Scottish Championship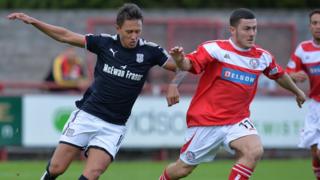 Getty Images
Brechin City have become the first Scottish club in 126 years to endure an entire Scottish football league season without victory.
The 2017-18 season saw the team lose 32 out of 36 games, drawing the remaining four.
Vale of Leven was the last team to suffer a similar defeat - way back in the 1891-92 season!
Better luck next time, lads.
Cleveland Browns: 2017 NFL season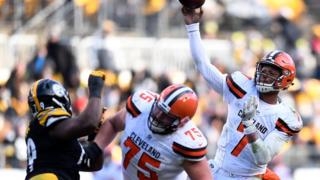 Getty Images
Here's one sporting legacy that will be hard to forget for many NFL fans!
The Cleveland Browns had their worst season in 2017, losing all 16 games. That's all of them.
However, they are not alone in this, er, achievement - the Detroit Lions also lost every game in 2008.
Honduras: Every FIFA World Cup they've qualified for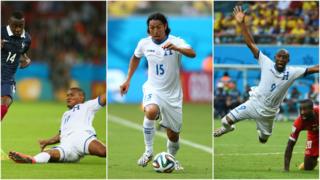 Getty Images
Not quite a season, but a heartbreaking losing-streak - poor Honduras can never catch a break during the FIFA World Cup.
The team has failed to win a single game that they've played at the World Cup - including Spain 1982, South Africa 2010 and Brazil 2014.
While they haven't qualified for this year's World Cup in Russia, we have our fingers crossed for them in 2022! Here's to a win in Qatar!
Leicestershire Foxes: 2013 and 2014 County Championships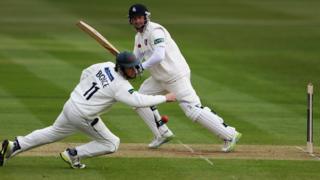 Getty Images
"Is there anything worse than a winless season?" we hear you say...
How about TWO winless seasons! In a row!
Poor Leicestershire County Cricket Club are the winners of this particular honour - having lost all their matches in 2013 and 2014 County Championships.
However they have only won the infamous 'wooden spoon' ten times, compared to Derbyshire's fifteen!
And that's not the only thing that Derby has to hang their head over...
Derby County: 2007-08 Premier League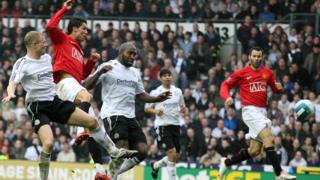 Getty Images
OK, so they didn't quite lose every game - but they almost did...
Who could forget the 2007-08 Premier League season for Derby County?
They gave it their all but it was only enough to win one game out of 38.
The team have the glory of having the worst points tally in Premier League history - 11 points only.
(We know you want to know... the team they beat was Newcastle United. Kenny Miller scored the only goal in a 1-0 win).