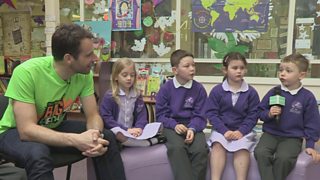 Kids cycle across the world (kinda!)
Cyclist Mark Beaumont famously travelled round the world in less than 80 days on his bike.
But children across the country have been going one better - by doing it in just 10 days.
Well, they've not ACTUALLY cycled around the world...
They've been taking part in a competition to cycle to school every day and follow their progress on a world map.
Take a look at this to find out more.