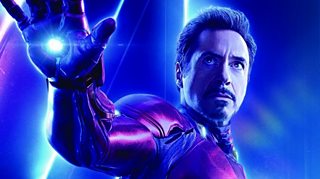 Film fans review Avengers: Infinity War
Avengers: Infinity War is Marvel's brand new superhero film... and it's their biggest one to date!
It brings together the largest collection of superheroes we've ever seen - including Thor, Iron Man and the Guardians of the Galaxy - who all unite against the super villain Thanos.
Four Newsround viewers were some of the first people in the world to see the movie.
Find out what they thought in their spoiler-free review.
Avengers: Infinity War (12A) is released in the UK on 26 April 2018