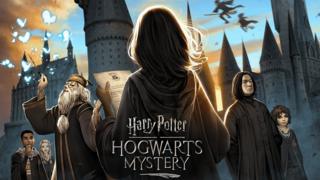 Jam City
Life's a struggle when you're a muggle!
But thanks to this new Harry Potter game, imagining you're at Hogwarts is about to get a little bit easier.
Harry Potter: Hogwarts Mystery is out today.
A few teaser trailers were released at the beginning of this year, and since then we've been more impatient than Ron waiting to find out if he's made the Quidditch team.
This was the first sneak peak in January...
Then a second trailer was released in March...
So now that it's out, what does the game actually look like?
To start with you'll need to design your character.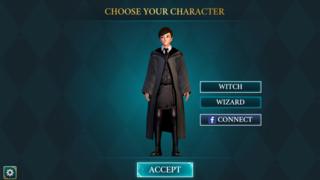 Jam City
There are loads of different options to choose from, including whether to be a witch or wizard.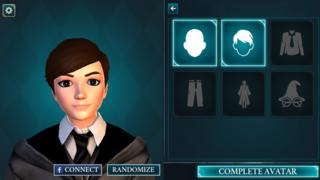 Jam City
Then you'll find yourself on Diagon Alley. But don't worry about getting lost, you'll have a friend to help you!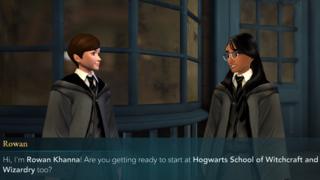 Jam City
I know you're anxious to get straight to Hogwarts, but you won't get far without any school books or a wand.
Pick up your books here...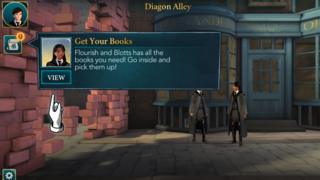 Jam City
Then head off to Ollivanders to find a wand. Remember - the wand chooses the wizard, not the other way round!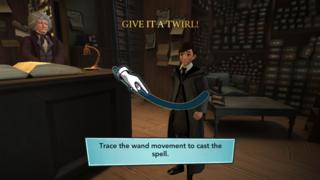 Jam City
Then you can finally go to Hogwarts!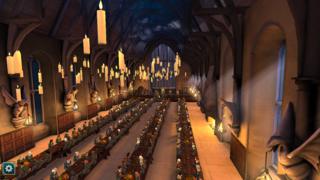 Jam City
Look! It's the great hall, where you'll be sorted into your house.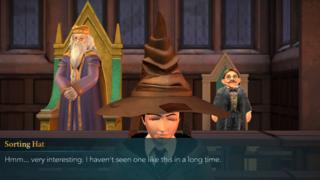 Jam City
Fingers crossed you get put in the right house for you!
But don't worry, because you get to influence the decision too.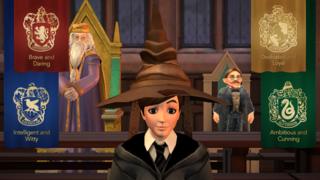 Jam City
Then it's time to start "lessons" with your teachers and interact with other students.
But it's not all sitting in classrooms.
As the title suggests, the game will also give you mysteries to solve around the castle.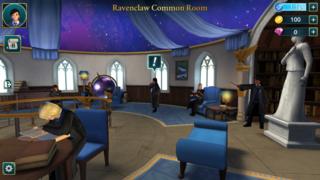 Jam City
You won't be running into Harry, Ron or Hermione though - the game is set before the first book.
But there are some familiar faces - a young Nymphadora Tonks and a puppy Fang.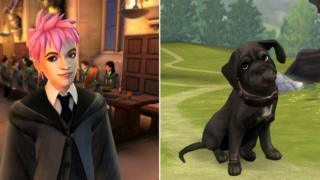 Jam City
Best of luck with your wizarding career!