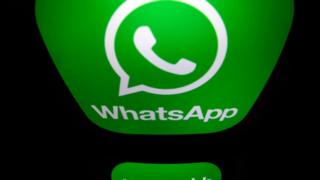 Getty Images
Up until now you had to be at least 13 to use the mobile messaging app WhatsApp.
But now Facebook, which own WhatsApp, is raising the age limit to 16 for kids and young people in the European Union.
It's because of new EU data privacy regulations coming into force in May.
In the next few weeks, users will have to sign up to new rules, where they will also be asked to confirm their age.
The EU's new 'terms of service' are designed to give people much more control over how companies use their information, and to protect children.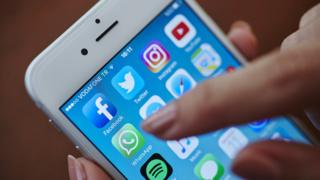 Getty Images
Caitlin, 14, West Berkshire - Personally, I think that it should be up to the parents of the children to decide what age their children can use social media.
If the parents and children understand the risks of social media and the child is sensible or responsible enough to be trusted with the usage of it then I don't see the problem with using it.
I've been allowed WhatsApp myself since the age of 13 and I don't understand the problem with children under 16 owning this app as it is basically a version of messenger with an added option of group chats and video calls.
I also don't think that raising the age limit of the app will do much to stop underage children from using it as if they're willing to lie about their age to get onto the app in the first place, what's stopping them from doing it again.
Year 3, New Earswick Primary - We feel as a majority that the age limit should remain at 13 because more people have access to it and can use it as an alternative form of contact when out if they have no credit on their phones.
We feel most children/young adults use WhatsApp safely and beneficially to stay safe away from home.
Back in 2016 more than three-quarters of you aged 10 to 12, admitted to Newsround that you had a social media account, even though you were below the age limit.
In that survey more than a third of you said you used WhatsApp.
To use most social media apps - including Snapchat, YouTube, Instagram, Pinterest, Twitter, Musical.ly and Reddit - you have to be aged 13 and over.
But although the minimum age for using Whatsapp is going up in the EU, the app plans to keep its age limit at 13 in the rest of the world.