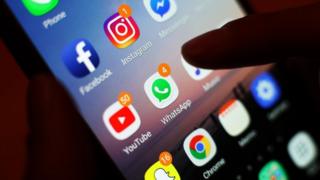 PA
The UK government has asked social media companies to set out how they plan to protect children online.
The health secretary, Jeremy Hunt, has written to companies like Facebook and Google and wants them to respond by the end of April.
He wants to know how they'll cut underage use, prevent cyber bullying, and promote healthy screen time.
He says they are "turning a blind eye" to their impact on children and ignoring that many users aren't old enough to be on them.
He's threatened them with new, tougher laws if they don't do more.
How old do you have to be to be on social media?
You need to be 13 to sign up to Facebook, Instagram, Twitter and Snapchat - although Snapchat has launched a version for under 13-year-olds.
To use WhatsApp or to have a YouTube account, you must also be at least 13.
Watch this video to find out how much you know about the rules around social media.