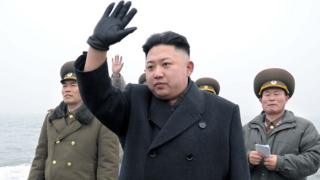 AFP/Getty Images
The North Korea leader, Kim Jong Un has announced his country will no longer carry out tests of its nuclear weapons or missiles.
Mr Kim also says a nuclear testing site in the north of the country will be shut down.
President Trump has tweeted the announcement is "good news" for the world.
But some people say Mr Kim didn't go far enough. He hasn't said he'll hand over his weapons.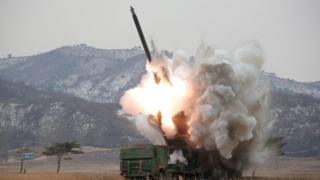 KCNA/AFP/Getty Images
Also the nuclear site he's promised to close was damaged in September so there's a chance it couldn't be used again anyway.
Mr Kim has broken promises before but this is an important step not long before he's due to meet the South Korean leader next week.
There's also a potential meeting with President Trump in late May or early June.