Arsenal's manager, Arsene Wenger, says he'll be leaving the football club at the end of this season.
He's been their boss for almost 22 years but some fans have wanted him out over the past two seasons because of Arsenal's league performances.
The team is currently sixth in the Premier League and set tmiss out on a top-four spot for the second straight season.
It is a year before Wenger's latest contract was due to end.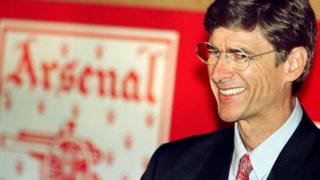 Reuters
Wenger became Arsenal's boss in 1996 and is currently the Premier League's longest-serving manager. He has been in charge of a record 823 games.
"I am grateful for having had the privilege to serve the club for so many memorable years," said Wenger. "To all the Arsenal lovers, take care of the values of the club."