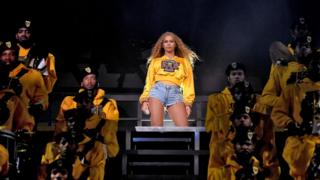 Getty Images
You probably know Beyoncé best from her hugely successful solo music career, with hits like Single Ladies, and Crazy in Love.
Then there's her super famous family.
She's married to Jay-Z, her daughter Blue Ivy is one of the most influential toddlers in the world, and her twins were famous before they were even born.
But before all that Beyoncé was one third of Destiny's Child.
Last night at Coachella the band performed together. And the fans LOVED IT!
To honour her former band's 20th anniversary, Beyoncé joined Kelly Rowland, and Michelle Williams on stage for a surprise Destiny's Child performance of songs including Lose My Breath, Say My Name and Soldier.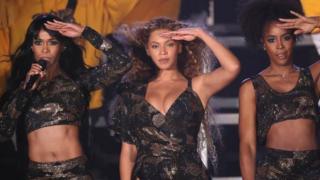 Beyonce
It's the first time they have appeared together since the Stellar Gospel Music Awards in 2015.
Destiny's Child are one of the most successful female groups of all time. They had 14 UK Top 40 songs, and two UK Number 1s.
Beyoncé, Eminem and The Weeknd are all headlining the Southern California desert festival this weekend.
It wasn't just her performance with her band mates that got fans going wild.
Beyonce's epic set, included more than 100 dancers, a mini brass band, and an appearance from her husband Jay-Z to perform Deja Vu.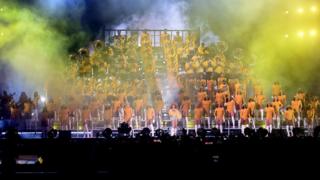 Getty Images
The superstar singer had been in the running to headline the festival last year, but had to pull out because she was pregnant with twins at the time.
But it sounds like, for fans at least, it was definitely worth the wait.
Not only did Beyoncé become the first black woman to headline Coachella, but people have been calling her set "breathtaking"!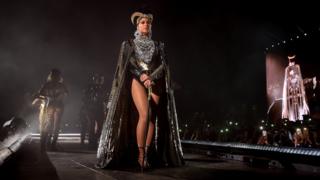 Getty Images
Before, during, and after the show people were renaming the famous festival Beychella, and #Beychella was trending on social media.
Bey, we salute you.