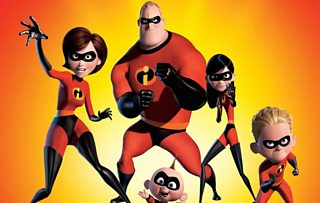 Incredibles 2 is out in one month!
It's been a while fourteen years since first Incredibles film was in the cinema.
But there's now just a month to go until one of our favourite superhero families is back!
This time around we'll see mum Helen, and dad Bob taking on different roles.
Mr Incredible is a stay-at-home parent, while it's Elastigirl's turn to take centre stage.
It's also a chance for baby Jack Jack to try out his new found powers.
Will things go smoothly for the family this time around?
Probably not, especially with a new villain Screenslaver one the scene!
Incredibles 2 is set for release on 15 June 2018.