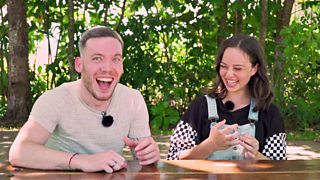 How well does Martin know his Aussie slang? (Clue: Not very)
Martin is in Australia reporting for Newsround for the Commonwealth Games.
But while taking a break from the sporting action, he's been brushing up on his Aussie slang!
Gold Coast local Dakota put him through his paces to see just how well he knew some local words.
How did he get on?! Watch to find out!