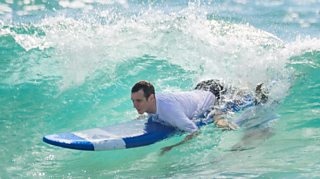 Brownlee brothers go surfing
England's favourite triathlon brothers are catching some rays and making the most of the waves in Australia.
Alistair and Jonny Brownlee tried their hand at surfing after winning silver medals at the Commonwealth Games on the Gold Coast.
Along with their teammates Vicky Holland and Jessica Learmonth, they came second in the Mixed Team Triathlon Final.
Enjoy it boys, you've earned it!