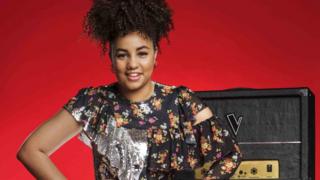 ITV
18-year-old Ruti Olajugbagbe has been crowned the winner of The Voice UK.
She was up against Donel Mangena, Belle Voci and Lauren Bannon in the final but managed to come out on top and win a record deal.
Her first single 'Dreams' has also been released.
Ruti was mentored by Sir Tom Jones who's described her as a "wonderful, magical" singer.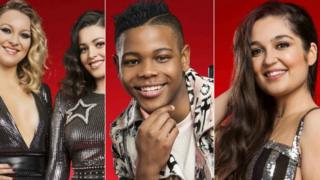 ITV
All of the finalists sang a duet with their mentors during the show before the final two were revealed: Ruti and Donel.
Donel had been the favourite throughout the series.
Although he didn't win, his coach Will.i.am revealed that Prince Harry has invited him to perform at the Queen's 92nd birthday celebrations.
Wow!