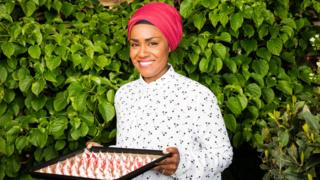 Celebrity baker Nadiya Hussain has said that she isn't so sure about the new sugar tax.
The new rules, which were introduced in April 2018, mean that people in the UK could have to pay slightly more if they want to buy a drink that has over a certain amount of sugar in.
The tax applies to those who make the drinks, but if they want to increase the cost of their drinks in the shops as a result, that is their choice.
She told BBC News: "If [people] want a sugary drink, they're still going to buy it, which means they'll have less money, so I don't know who that's helping.
The former Great British Bake Off winner thinks that a lot of the responsibility for stopping people from consuming sugary items rests with families.
"You cook and you eat fresh, healthy food, you exercise more. I can only speak for my own family, and we eat cake. And we eat cheese, we eat chocolate. But we also all go cycling and exercise and that's my responsibility as a mother to teach my children to make the right choices."
Others disagree and think the sugar tax is a good way to discourage people from making unhealthy drinks choices (as it does not apply to food).
So what actually is the sugar tax anyway?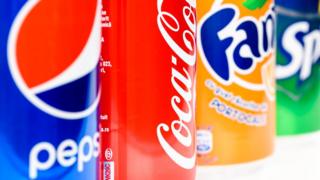 Getty Images
From April 2018, the makers of soft drinks have had to pay more tax under new rules about the amount of sugar that goes into their products.
The new rules say that each litre of sugary drink would have an extra tax charge of between 18 and 24 pence, depending on how much sugar is in the drink.
It's all to try to put people off buying drinks with lots of sugar in them, like fizzy pop.
The move is hoped to help cut childhood obesity, tooth decay and illnesses like diabetes.
Many health experts had been calling for a tax for a long time and have praised the decision to introduce these new rules.
But some - like Nadiya - are unsure whether or not the tax will actually stop people buying sugary drinks.
Some of the companies who make fizzy drinks have changed their recipe to avoid the higher tax.
Irn-Bru, Ribena and Lucozade have all cut between 10g and 13g of sugar from their drinks.
The tax only targets fizzy drinks and doesn't affect sugary food. Fruit juice or milk-based drinks are also unaffected.