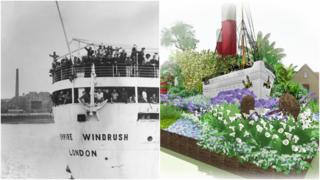 Getty Images / Birmingham City Council
This year marks seventy years since a ship called Empire Windrush brought nearly 500 people from Jamaica to the United Kingdom.
This arrival was the first of many that brought people from different countries in the Caribbean to work in the UK.
The people that arrived here during this time are known as the Windrush generation.
To celebrate this anniversary Birmingham City Council are creating a garden that celebrates the arrival of Windrush.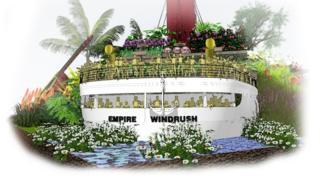 Birmingham City Council
The council has said they wanted to create a display that would "capture the pioneering spirit" of the passengers.
Every year a flower show is held by the Royal Horticultural Society in Chelsea, London. This show is very famous, and it is where the Windrush garden will be featured.
As part of this garden, they are asking for young people to send them pictures and drawings that explain what life was like for the passengers of Windrush.
The best 100 pictures will be put on display in the garden