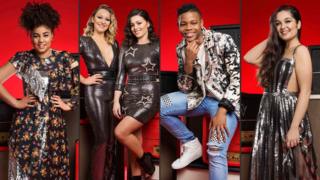 ITV
This Saturday, The Voice UK live final will hitting our television screens.
Last week was the first live show of the series, after each coach took two acts into the semi-final. The public voted for their favourites - and eight semi-finalists became four finalists.
There's everything to play for, as each one of the coaches has just one act left in the competition.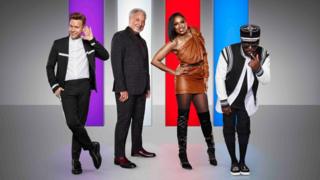 ITV
Whoever wins will walk away with a record contract and release their debut single straight after the show.
Coach Olly Murs has said: "The talent's incredible. Any one of them could win it."
It will be the viewers who will ultimately decide who will walk away with The Voice UK 2018 crown.
So who's hoping to sing their way to victory?
Coach: Jennifer Hudson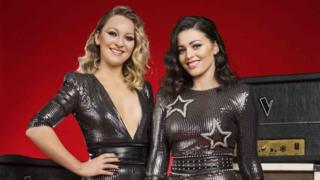 ITV
With their classical tones, Belle Voci will be hoping to become the first operatic singers to win the competition.
After meeting through work at the age of 22, the girls - who dreamt of being classical singers when they were older - came together to create the singing double act.
Through the competition, they hope to bring classical music to a whole new audience.
They pair will perform Celine Dion's hit song My Heart Will Go On with coach Jennifer Hudson.
Despite the girls not being his own act, Olly Murs has said: "Seeing Jennifer Hudson perform [on Saturday] with Belle Voci is going to be insane."
So it looks like everybody's pretty excited to see what they have to bring to the stage on Saturday!
Coach: Will.i.am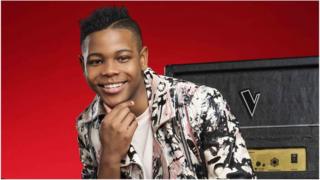 ITV
At just 16 years old, Donel is the youngest singer left in the competition.
He has impressed both the coaches and viewers with his voice and energetic performances - and has gained himself a lot of support.
"The support has been literally immense," Donel told TV programme Lorraine. "I'm doing it for my family and I'm doing it for myself."
He added that there will be "something that you're not expecting" coming this weekend.
"I'm bringing out a different side of me which I hope people will like." We will have to wait to see what that is!
Following his unique rendition of Pharrell Williams' Happy in the semi-final, will he be happy with the result on Saturday?
Coach: Olly Murs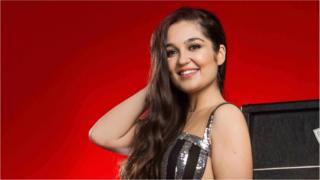 ITV
Lauren will no doubt be particularly excited to have reached the final as she has revealed that she had previously been rejected for the show.
In a recent magazine interview, the 27-year-old singer from Weymouth said she auditioned for the The Voice UK when it was on the BBC, but was rejected fairly early on in the process.
But she didn't give up and will be hoping to sing her way to victory on Saturday!
Coach Olly told This Morning that his first series on The Voice UK has been made "so much easier because I have such a great contestant.
"She's a better singer than me!" he added. "We've had loads of fun."
Coach: Tom Jones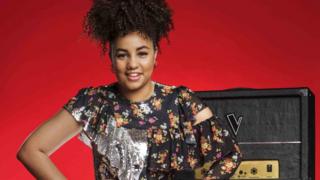 ITV
Ruti is currently a student and works as a part-time carer for a family friend, as well as being a member of a harmony group and a dance crew.
The 18-year-old from Essex will be hoping that she no longer needs to record songs for her YouTube channel if she bags the prize on Saturday night, after Will.i.am said he thinks she has the best voice of all the contestants.
In an interview with Good Morning Britain, Ruti said she's feeling good ahead of the final, although coach Tom revealed that she won't be using her guitar on Saturday.
The pair will be singing What A Wonderful World as a duet. Will the world be even more wonderful for Ruti with a Voice UK victory in it? She will have to wait and see!
As well as performances from the four finalists, the coaches - Jennifer Hudson, Tom Jones, Will.i.am and Olly Murs - will be rounding off the series with a performance of the Beatles' Come Together.
The Voice UK live final will be on ITV at 8:30pm on Saturday.