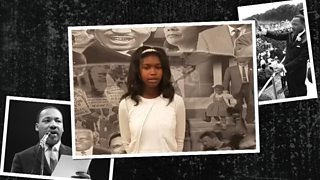 American kids: 'If MLK hadn't spoken up, none of us would be here'
These kids all attend the Ebenezer Baptist Church in Atlanta, Georgia.
This is the church where Martin Luther King was baptised and also where he used to preach as a Christian pastor when he was older.
They talk about what he meant to them and how they think he changed America and the world.