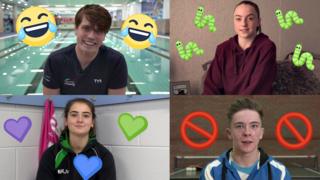 The Commonwealth Games are due to officially get under way on Wednesday with the Opening Ceremony at the Carrara Stadium.
Over the next 12 days, 4,500 athletes and para athletes from 71 nations and territories will be taking to the courts, arenas, pitches and tracks in the hope of coming home with one of 275 gold medals.
More than 2.4 billion people - which is nearly 1 in every 3 people in the whole world! - will have sporting stars representing their nation at the games.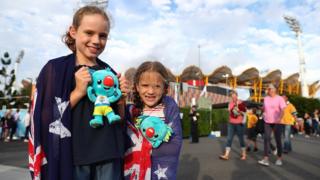 ALLSPORT/Getty Images
Newsround will be at the Gold Coast reporting on all the action.
Ahead of the games, we caught up with four young athletes who will be competing in Australia - Josh Stacey for Team Wales, Ellie Russell for Team Scotland, Michelle Magee for Team Northern Ireland and Tom Hamer for Team England.
You can see how they are feeling ahead of the games here.
But what are their signature dance moves? Who do they look up? Do they have any party tricks? Get to know our Commonwealth stars below!