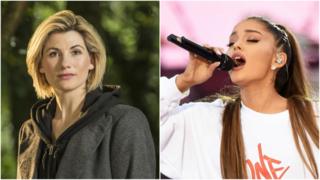 Various
It's not long to go until the British Academy Television Awards (Baftas) on 13 May.
The first nominations have been revealed, and they're for the TV must-see moment from the last year.
Here are some of the amazing bits of TV up for the award.
One of the nominees is Doctor Who for the moment when the 13th Time Lord was revealed, with Jodie Whittaker becoming the first female Doctor. Viewers enjoyed seeing a mysterious hooded figure walking through woods, before she pulled back her hood to reveal her face.
Also up for the prize is the emotional performance given by Ariana Grande at the One Love Manchester concert on 4 June, just two weeks after a terrorist attack in the city. Survivors of the attack were given free entry to the concert, which closed with Ariana performing her much-loved hit One Last Time.
Another TV moment which will be hoping to scoop the prize comes from the award-winning Blue Planet II series, for the moment when a whale was grieving for her baby, which it is thought may have been poisoned by her milk because of chemical pollution.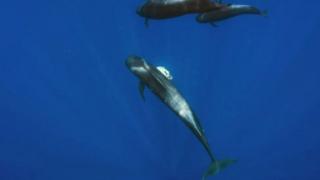 It is the only prize that is voted for by members of the public. We have just under six weeks to wait until we find out the winner.
The head of Bafta's TV committee Krishnendu Majumdar said: "The award recognises the most talked-about moment on television last year and puts the power of the vote in the hands of the public."
On Wednesday 4 April, we will find out who is in the running for the other prizes.