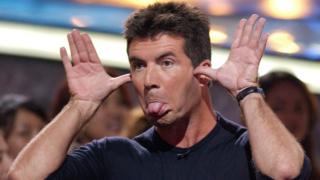 Getty Images
The open auditions are only just getting started and it's not even on TV yet.
But of course, it wouldn't be the X Factor without some rumours over which judges will be staying and who will be going.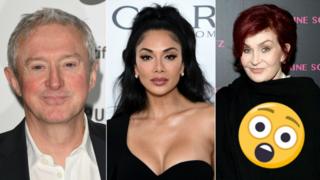 Getty Images
There's talk that Nicole Scherzinger won't be returning and although Louis Walsh and Sharon Osborne are said to have signed new contracts they might also be missing.
Some of the stars rumoured to replace them are One Direction's Louis Tomlinson and singer Craig David, but nothing's confirmed yet.
So, we want to know, if you were Simon Cowell, who would you want on your judging panel?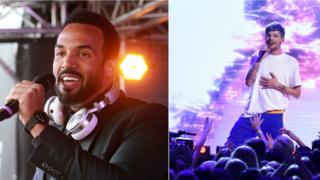 Getty Images
I think Will Smith would be a good judge because he is a very good rapper. I would miss Louis Walsh because he is an amazing judge and he mentored One Direction when they were on X Factor.
Abigail, 10, UK
I think Bruno mars because he's a good singer 🎤🎤🎤
Alfie, 8, Dunbar
The panel should be:
Simon Cowell - he makes the show and he knows how to find talent.
Demi Lovato - Demi has always been a powerhouse singer and has been a judge on the American x factor with Simon and they got along great.
Selena Gomez - Selena is loved for her voice and looks and being the most followed person on Instagram so if they can get her it will be brilliant.
Louis Tomlinson - Louis is from One Direction so everyone will watch him.
Adam, 14, Ireland
I think Meghan Trainer would be a good judge. I wouldn't miss Sharon as she can be annoying and full on at times. I would miss Nicole though as she's funny.
Hope, 17, Scotland
The X Factor Panel 2018 should be made up of:
Dannii Minogue - she was an amazing mentor back in 2007/08/09/10, winning the show twice. I'd love to see her back on the show.
Tulisa - she was an amazing mentor in 2011/12, being the first ever mentor to win the show with the groups category. I'd also love to see her back on the show.
Keep Louis though - he's the Entertainment Factor for the show, without Louis the show would be boring.
Kyle, 16, Ramsbottom
David Walliams
Shay, 7, Brighton
I think the panel should be Simon Cowell, Cheryl, Alesha Dixon, and Kylie Minogue.
Jack, 17, Bromley
I think it should be Louis Tomlinson because he would be so good.
Amy, 14, UK