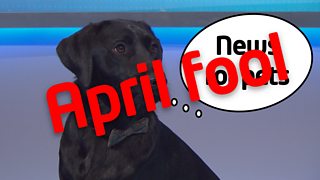 Pebbles to present TV news show for pets
Happy April Fools' Day! We told you earlier that CBBC was going to introduce a brand new show for your pets.
Newshound was going to be the UK's first daily news programme to cover stories which matter to animals.
But we were only kidding!
Watch the video to see Ricky meet our adorable - but unfortunately not real - Newshound presenter, Pebbles.