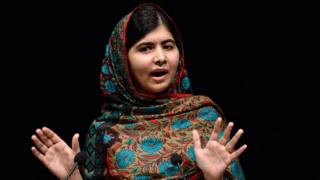 EPA
The youngest ever Nobel Peace Prize winner Malala Yousafzai has returned to Pakistan for the first time since being attacked there six years ago.
She was shot in 2012 by extremists after campaigning for more education for girls.
Since then, she has carried on studying in the UK - and now attends Oxford University.
She's expected to hold talks with the country's prime minister during her visit.