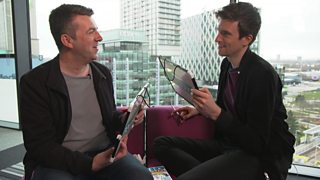 Greg and Chris play the superhero game
Greg James and Chris Smith visit the Newsround team to play the ultimate superhero game!
They're best friends, they work together and the two of them wrote the 'Kid Normal' books.
But will they survive the 'Super Quiz'?
Watch the clip to find out how they did.